Canyon City & Mt Lemmon Price Increase
| | |
| --- | --- |
| REVEL Canyon City | REVEL Mt Lemmon |
REVEL Canyon City in Los Angeles, CA and REVEL Mt Lemmon in Tucson, AZ both have price increases next week! The current prices are good through September 27. REVEL Canyon City is held on November 4 and features beautiful views of the San Gabriel mountains on the north side of LA. REVEL Mt Lemmon is a first year event held on November 12. It has an exciting course profile with a nearly constant downhill slope the last 22 miles, and of course, some awe inspiring scenery. Save $10 by registering before the prices goes up!
REVEL Big Cottonwood Winners

Male Half Winner
Mike Nelson
1:08:42

Female Half Winner
Sylvia Bedford
1:14:35

Male Marathon Winner
Preston Gardner
2:38:02

Female Marathon Winner
Morgan VanGorder
2:56:18

Half Team Winner
Run4fun
1:23:23

Marathon Team Winner
Keep It Moving
2:59:34
DEATH TO THE OUT-AND-BACK
We are excited to announce that the dreaded out-and-back at mile 23 of the REVEL Mt Charleston marathon is no more! We have reconfigured our course to make it even faster. Full marathon runners will now do a flat loop at the very beginning of the race, as well as a very short loop around the Spring Mountains Visitor Gateway at mile 5. Check out the new course map.
Mt Lemmon COURSE PREVIEW
A course strategy – and overall race strategy – is a must for optimal performance on race day. Whether this is your first downhill race and your goal is simply to finish, or you are REVEL veteran aiming for a PR or BQ, you should have a well-planned strategy for how you intend to manage the course!
The Mt. Lemmon Marathon course loses almost 5,200' of elevation from start to finish, but actually loses more than that from miles 4 to the finish. You likely will surprise yourself with your speed on the downhill segments. After the anticipated slow miles from the start up to mile 4, remember that gravity is your friend for the next 21+ miles. Take advantage of the benefits of downhill running!
Canyon City COURSE PREVIEW
A critical component of your strategy is the course profile itself. Where are the sharp descents? Where are the climbs? Where does the course "flatten" a bit? You want to plan your race with course segments in mind, and with an overall strategy for varying paces throughout. Your varied paces will be dictated by the elevation losses and gains, and you want to know before the race where those variations will occur.
The Canyon City Marathon course loses almost 5,100' of elevation from start to finish. Over the 26.2-mile course, you likely will surprise yourself with your speed on the downhill segments. Although it is generally true that you never want to "go out too fast" in the opening miles of a marathon, remember that gravity is your friend, and you want to take advantage of the benefits of downhill running.
Paul Carmona is the Online REVEL Coach who has designed trainling plans specifically for REVEL downhill courses. He is an 12-time REVEL Marathon Finisher and run multiple Boston Qualifiers on every REVEL course!
Race Calendar
Nov. 4, 2017
REVEL Canyon City
Los Angeles, CA
Nov. 12, 2017
REVEL Mt Lemmon
Tucson, AZ
Apr. 28, 2018
REVEL Mt Charleston
Las Vegas, NV
Jun. 3, 2018
REVEL Rockies
Denver, CO
Sep. 8, 2018
REVEL Big Cottonwood
Salt Lake City, UT
Thank You Intermountain Alta View Hospital
Intermountain Alta View Hospital is the official medical provider for the REVEL Big Cottonwood Marathon & Half. We want to thank their amazing staff for the great care they provided on race day. Make sure to visit the professionals at Intermountain Alta View Hospital for all your post-race needs!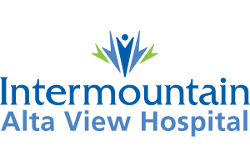 Things To Do: Mt Lemmon
Looking for some fun things to do before or after you run REVEL Mt Lemmon this November? You don't want to miss the charming town of Summerhaven, which serves as the start venue for the full marathon. You can take in the views at Ski Valley, taste the delicious treats and food at the stores and restaurants, or sign up for a night of star gazing at the beautiful University of Arizona SkyCenter.
To plan your Mt Lemmon adventure, check out the Visit Mt Lemmon website.
Sponsor Highlight
They're here.
From our Complete Package to our single attachment systems, you can now order hip and arm attachments as part of any customizable package you want. If you already own a Rapid Reboot system and control unit, you can add any single attachment for $295. Order them now at Rapid Reboot Store or on Amazon and get free shipping anywhere in the US.
Launch Team Highlight
Nick Roberts, age 14, had a tumor removed from his femur for the second time around Valentine's day. He wasn't able to walk let alone run for 12 weeks. He and his siblings, Emma and Jack joined The Launch Team accompanied by their mom Jill. They were at nearly every practice. You could see the pain and determination as he came to our practice runs. After a lot of hard work, Nick met his goal and finished his REVEL Big Cottonwood Half Marathon. If Nick can go from "wheelchair to half marathon" you can go from "couch to half marathon".
Participant Highlight
Congratulations to these 3 sisters who trained remotely together for the REVEL Big Cottonwood Marathon and who ALL qualified for Boston. Miranda traveled from Idaho and finished in 3:19:50, Melissa came from Oregon and finished in 3:37:34, and Maria was local to Utah crossing the line at 3:26:54. While they trained individually they were connected by an ongoing text thread to motivate one another and test their limits. Way to go ladies, that's an impressive feat x3!
Random Race Entry Giveaway
Congratulations to Warlito Abalos who ran the 2016 REVEL Canyon City Marathon. He was randomly selected as the winner of a FREE race entry to any 2017 REVEL event. Keep your eyes out each month to see if you're the next random winner. Warlito, email revel@runrevel.com to claim your prize.
| | | |
| --- | --- | --- |
| | | |