REVEL Rockies Price Increase
REVEL Rockies has a price increase next week! The current prices are good through December 31. What better way to stick to your New Year's resolutions than to commit to a marathon or half marathon. REVEL Rockies starts up above Evergreen, CO and ends near the beautiful Red Rocks Amphitheater in the foothills of Denver. The race is held on June 3, 2018. Save $10 by registering before the prices goes up! REVEL in the Rockies.
BuY A REVEL North Face and Get a Free Beanie
Baby, it's cold outside, so REVEL is giving a free REVEL beanie away with the purchase of a REVEL North Face Soft Shell Jacket. This North Face soft shell jacket is the ultimate emblem of the hard work you put in to complete a REVEL marathon or half marathon. Wear it proudly. This is a sleek, fleece lined, blue men's jacket or a charcoal women's jacket with a bright REVEL race series logo embroidered on the chest. Every REVEL participant needs one of these in their closet.
Shop
Did you make your personalized video?
Did you know that REVEL takes your race photos and timing point videos and builds a custom video just for you. All you have to do is select or upload your favorite photos. If you didn't generate your personalized video yet, go to www.runrevel.com, select your race location, click on "Photos and Videos", put in your last name, click on your name, and scroll to the bottom to click "Generate Personalized Highlight Video". This video is a great momento for your amazing accomplishment.
Launch Team Las Vegas - Free Shoes
Launch Team has created a Las Vegas group to train your youth for the upcoming REVEL Mt Charleston Half Marathon, and Altra is giving away a free pair of demo shoes to the first 20 youth that sign up (while sizes remain). The Launch Team is a youth running program. The Vegas group will meet twice a week at Lone Mountain starting in February. For more information and to sign up, check out thelaunchteam.org
Launch Team is seeking volunteer coaches in Salt Lake and Las Vegas to work with the youth in the program. To apply, please fill out a Volunteer Coach Application. Coaches get a free half marathon race entry for their service.
Training Tip - Don't Skip Speed Work!
REVEL is all about fast downhill courses. The blazing-fast courses require some degree of speed work training to prepare for the unique demands of downhill racing. You will want to prepare your legs to "turn over" faster than you are normally accustomed to. Speed work is where you will gain the necessary leg speed to prepare for increased stamina work later in training (longer runs at or close to goal pace) and to prepare yourself for the faster-than-normal pace that you will sustain on a downhill course.
Many runners overlook the value of regular speed work or opt not to undertake track workouts for any number of reasons. Don't let that be you! The importance of speed work as you train for a downhill race cannot be overstated. Speed work is where you will prepare your legs and your body to endure one of the key demands of fast running on a downhill course: high leg turnover. Without adequate speed work in your training, you will likely find it difficult to maintain your downhill pace (speed) in the latter miles of a race.
For a training plan that is designed specifically for REVEL downhill courses, consider the REVEL Online Coaching Program, which is designed by 14-time REVEL Marathon Finisher and Coach Paul Carmona, who has run multiple Boston Qualifiers on every REVEL course!
Race Calendar
Things To Do: REVEL Rockies
REVEL Rockies charity partner, DRIVE SMART is hosting a New Year's Eve event with fireworks (8pm & midnight), ice skating, food trucks, live music and more! Skate the Lake is a family-friendly fundraising event starting at 6:00pm at Evergreen Lake House in Evergreen, CO. Tickets are $20 in advance and $25 at the door. All proceeds benefit DRIVE SMART.
Sponsor Highlight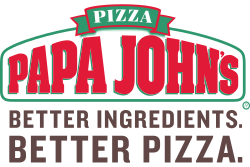 Papa John's Pizza is one of the largest pizza chains in the world, with over 4,000 establishments worldwide and 3,200 in the United States. Papa John's has always maintained that better ingredients make better pizza, and they prove it with their hand-tossed original crust, all-natural sauce, fresh-cut vegetables, and premium cheeses. Papa John's is also heavily involved in charity work around the country. Finish hungry, because there is a pizza party waiting for you at the finish!
Mt Lemmon Race Report - Lisa Pozzoni
It was so easy to get caught up in the excitement of possibly PR'ing my marathon time. My goal was not to PR but hey, if I did, cool. Well I probably focused on that more than I should've. I did however have it the back of my head that it would certainly be cool if I could. Continue Reading Lisa's Mt Lemmon Race Report...
If you would like your race report from a REVEL race featured in our newsletter, please email revel@runrevel.com with a link to your report.
Participant Highlight
Talk about major some bling and BIG accomplishments. Walter Dewar ran his 5th REVEL at Mt Lemmon on November 12! Out of the 5 events, he BQ'd at 4. Way to go Walter!
Random Race Entry Giveaway
Congratulations to Grant Sparks who ran the 2017 REVEL Mt Charleston Marathon. He was randomly selected as the winner of a FREE race entry to any 2018 REVEL event. Keep your eyes out each month to see if you're the next random winner. Grant, email revel@runrevel.com to claim your prize.
| | | |
| --- | --- | --- |
| | | |