Big Cottonwood Course Preview
A course strategy and overall race strategy is a must for optimal performance on race day. You should have a well-planned strategy for how you intend to manage the course!
A critical component of your strategy is the course profile itself. Where are the sharp descents? Where are the climbs? Where does the course "flatten" a bit? You want to plan your race with course segments in mind and with an overall strategy for varying paces throughout. Your varied paces will be dictated by the elevation losses and gains, and you want to know before the race where those variations will occur.
Big Cottonwood Price Increase
REVEL Big Cottonwood in Salt Lake has a $10 price increase on August 7. Sign up now to save! REVEL Big Cottonwood was the original and still the largest REVEL event. It is a must-do. Big Cottonwood Canyon is spectacular!
Big Bear Expo Location
The REVEL Big Bear Expo will be held at Sylvan Park (NW corner at University St & Colton Ave): 601 N University St, Redlands, CA 92374. The expo will be on Saturday, October 13 from 10:00am-6:00pm.
Big Bear Training Group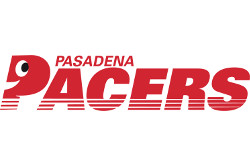 Are you currently training for REVEL Big Bear? Don't train alone and join the FREE in-person Pasadena Pacers training program. All abilities are welcome!
REVEL Mt Hood Winners
REVEL Mt Hood was held on July 28, 2018 near Portland, OR. Here are all your winners.

Male Marathon Winner
Gary Krugger
2:36:56.86

Female Marathon Winner
Sylvanna Toledo
3:00:13.06

Male Half Winner
Connor Peloquin
1:09:30.45

Female Half Winner
Corrine Murray
1:25:29.12

Half Team Winner
Orange Crush
1:15:37

Marathon Team Winner
Hasbeens & Nevergunnabees
3:04:57
Race Calendar
Sep. 8, 2018
REVEL Big Cottonwood
Salt Lake City, UT
Oct. 14, 2018
REVEL Big Bear (replacing Canyon City)
SoCal
Nov. 3, 2018
REVEL Mt Lemmon
Tucson, AZ
Apr. 27, 2019
REVEL Mt Charleston
Las Vegas, NV
Jun. 2, 2019
REVEL Rockies
Denver, CO
TBA 2019
REVEL Mt Hood
Portland, OR
HOKA ONE ONE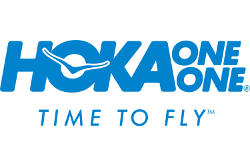 HOKA ONE ONE is excited to be partnering with REVEL Big Cottonwood for a sixth year! Be sure to stop by their expo booth to pick up your next pair of HOKA ONE ONE shoes.
SCHEELS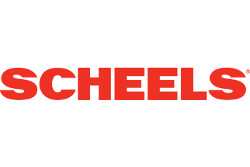 The Scheels located in Sandy Utah is a great place to pick up your new running gear and much more. Be sure to stop by their expo booth at Big Cottonwood and say hello to them at their aid station! Thanks Scheels!
The More You Know - Mt Lemmon
Sitting at 9,150 feet, the Mount Lemmon Air Force Station was said to be the
world's highest radar installation in 1957. It was manned by the 684th Aircraft
Control and Warning Squadron, whose motto was "Who goes there?" Along
with dozens of similar stations, it watched for Soviet aircraft before the
advent of satellite surveillance.
Intermountain Alta View Hospital
Alta View Hospital is a great REVEL Big Cottonwood Sponsor. Be sure to thank their staff on course for keeping everyone safe and healthy at this years REVEL Big Cottonwood Marathon & Half.
Team Highlight
Check out the Marathon Maniacs & Half Fanatics, the running club that is crazy about running! 3 marathons or half marathons within 90 days to qualify. Do you have what it takes? Visit marathonmaniacs.com or halffanatics.com for more details.
HeadSweaets
REVEL's exclusive headwear partner for 2018 is Headsweats. Headsweats is dedicated to providing the highest quality headwear in the industry using innovative materials and designs. Keep a cool head. Check your swag bag for this year's FREE REVEL HeadSweats Hat.
Charity Donation Highlight
Since 2012, REVEL has donated hundreds of thousands of dollars to chairities aligned with our vision of fitness and stewdardship of our courses. Charities include Cottonwood Canyons Foundation, Brighton Institute, Drive Smart, Mt Lemmon Community Center, Mt Charleston Volunteer Fire Department, and Hoodland Fire. We strive to give back to those areas that are gracious enough to host our events.
Scott James Sport Jewelry Partner
For 2018, REVEL Race Series has partnered with Scott James Sport Jewelry for all of our runners' jewelry needs. Scott James Sport Jewelry has over 300 running charms available, including location charms specific to most REVEL events! The leader in sport and running jewelry, all of their jewelry is cast in sterling silver and finished with a unique satin finish that's only available from Scott James. Whether shopping for yourself or a friend, stop by their booth at the next event to pick up your REVEL Race Series jewelry and a few running charms.
Random Race Entry Winner
Congratulations to Melissa Levy who ran the 2017 REVEL Canyon City Marathon. She was randomly selected as the winner of a FREE race entry to any 2018/2019 REVEL event. Keep your eyes out each month to see if you're the next random winner. Melinda, email revel@runrevel.com to claim your prize.
| | | |
| --- | --- | --- |
| | | |