Gold Sponsors
The REVEL Rockies Marathon & Half hydration is provided by
Nuun
and is the official hydration sponsor of the REVEL Race Series. Nuun is the perfect blend of electrolytes and carbohydrates to keep you hydrated and go longer and stronger all dang day.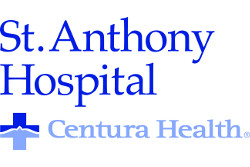 St. Anthony Hospital is the official medical provider for REVEL Rockies. St. Anthony Hospital is nationally recognized for its renowned programs in trauma, cardiovascular services, oncology, neurosciences and orthopedics. St. Anthony Hospital's expert team of physicians, nurses and other caregivers provide unparalleled medical care for patients and access to the latest in medical technology. St Anthony Hospital is part of Centura Health, which connects individuals, families and neighborhoods across Colorado and western Kansas with more than 6,000 physicians and 17,100 of the best hearts and minds in health care. For more information on the St. Anthony Medical Campus, please visit www.stanthonyhosp.org or follow the hospital via Twitter @stahospital and facebook.com/stahospital.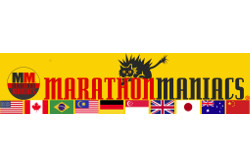 Are you addicted to running half marathons or full marathons? Are you signed up for more than one race right now? Then you just may be a Marathon Maniac or Half Fanatic! Join over 31,500+ members all over the world. To qualify for the Marathon Maniacs or Half Fanatics you must run 3 marathons or 3 half marathons within 90 days. Do you have what it takes? Join us at
Marathon Maniacs
or
Half Fanatics
.
Silver Sponsors
Bronze Sponsors
Contributing Sponsors