Sponsors
We are currently building our sponsor team. If you are interested in joining REVEL Rockies as a sponsor, please email us at
rockies@runrevel.com
.
Vendor Opportunities
Whether by vendor booths at the expo or finish venue or by flyers in race bag, our vendors opportunities are an excellent way for you to reach our very targeted market.
Vendor Opportunities
Become a Sponsor
Being a sponsor of our events provides an excellent marketing experience for your brand. We have many different sponsorship options and levels. Contact us for more information.
Sponsor Opportunities
Gold Sponsors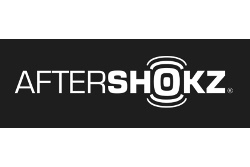 Aftershokz
open-ear headphones are the official headphones of the REVEL Race Series. With Aftershokz headphones, your ears are never covered, leaving them open to safely take in all that pushes you, from your motivational playlist to the crowds cheering at the finish line. Get $50 off Trekz Titaniom + Trekz Air Bundles headphones at
www.aftershokz.com
with code
REVEL
and start training with them. Visit AfterShokz at the expo to learn more.
REVEL's exclusive energy gel partner for 2019 is
Honey Stinger
. Look for their Gold, Strawberry Kiwi, and Fruit Smoothie gel at aid stations on all our REVEL courses.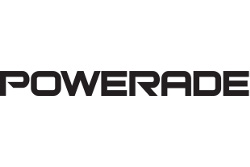 Powerade
Revel Rockies Marathon & Half Hydration is provided by POWERADE. The fuel to power through.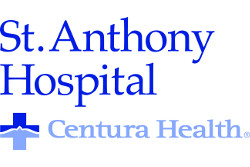 St. Anthony Hospital is the official medical provider for REVEL Rockies. St. Anthony Hospital is nationally recognized for its renowned programs in trauma, cardiovascular services, oncology, neurosciences and orthopedics. St. Anthony Hospital's expert team of physicians, nurses and other caregivers provide unparalleled medical care for patients and access to the latest in medical technology. St Anthony Hospital is part of Centura Health, which connects individuals, families and neighborhoods across Colorado and western Kansas with more than 6,000 physicians and 17,100 of the best hearts and minds in health care. For more information on the St. Anthony Medical Campus, please visit www.stanthonyhosp.org or follow the hospital via Twitter @stahospital and facebook.com/stahospital.
Silver Sponsors
Bronze Sponsors
Value-In-Kind & Volunteer Sponsors