Sponsors
We are currently building our sponsor team. If you are interested in joining REVEL Canyon City as a sponsor, please email us at
canyoncity@runrevel.com
.
Vendor Opportunities
Whether by vendor booths at the expo or finish venue or by flyers in race bag, our vendors opportunities are an excellent way for you to reach our very targeted market.
Vendor Opportunities
Become a Sponsor
Being a sponsor of our events provides an excellent marketing experience for your brand. We have many different sponsorship options and levels. Contact us for more information.
Sponsor Opportunities
Gold Sponsors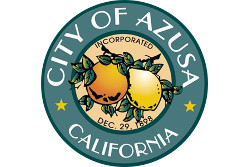 Beloved by locals as the Canyon City, the City of Azusa is a picturesque getaway destination for tourists and athletes. As the gateway to the San Gabriel Mountains National Monument, Azusa boasts spectacular scenery, a variety of outdoor activities, and natural beauty unrivaled in the area. Azusa offers a downtown with small-town charm and a rich heritage. Azusa is passionate about celebrating its culture and embracing new opportunities–with a number of dining, activities, and entertainment options, visitors can discover the Canyon City.
The City of Azusa is honored to once again host the Revel Canyon City Marathon & Half. Runners can enjoy our dazzling views as well as our downtown offerings, and we look forward to welcoming athletes and their families for some much-deserved celebration. We can't wait to see you at the finish line!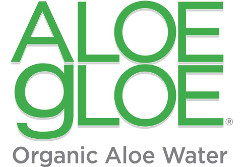 Aloe Gloe
is the only organic, California made Aloe Vera water on the market with less than 25 calories per serving! Every bottle of Aloe Gloe is jam packed with over 200 active amino acids and antioxidants. Get one now to ensure that your day is absolutely #gloeing!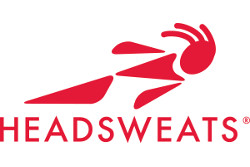 REVEL's exclusive headwear partner for 2018 is
Headsweats
. Headsweats is dedicated to providing the highest quality headwear in the industry using innovative materials and designs. Keep a cool head.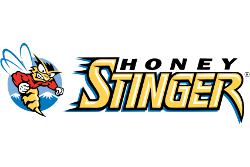 REVEL's exclusive energy gel partner for 2018 is
Honey Stinger
. Look for their Gold, Strawberry Kiwi, and Fruit Smoothie gel at aid stations on all our REVEL courses.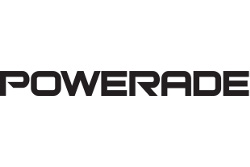 Powerade
Revel Canyon City Marathon & Half Hydration is provided by POWERADE. The fuel to power through.
Silver Sponsors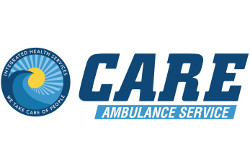 Care Ambulance Service is the official medical provider of the REVEL Canyon City Marathon & Half. For over 48 years, Care Ambulance Service has provided service to the citizens of Los Angeles and Orange Counties. The company was founded by Carl Richardson in 1969 and has grown from a small, one ambulance company to the largest provider of ambulance services in Southern California, with a staff of over 1,200 employees. Although much has changed in the provision of ambulance services, one thing remains the same at Care Ambulance: "We Take Care Of People". Be sure to follow us on Instagram: @careambulanceservice.
Bronze Sponsors
Value-In-Kind & Volunteer Sponsors
Running, Multisport, and Fitness Groups
Fleet Feet Rancho Cucamonga