Sponsors
We are currently building our sponsor team. If you are interested in joining REVEL Mt Hood as a sponsor, please email us at
mthood@runrevel.com
.
Vendor Opportunities
Whether by vendor booths at the expo or finish venue or by flyers in race bag, our vendors opportunities are an excellent way for you to reach our very targeted market.
Vendor Opportunities
Become a Sponsor
Being a sponsor of our events provides an excellent marketing experience for your brand. We have many different sponsorship options and levels. Contact us for more information.
Sponsor Opportunities
Gold Sponsors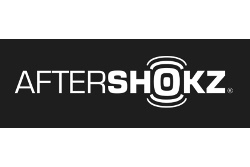 Aftershokz
open-ear headphones are the ONLY style of headphones that are ALLOWED at our REVEL Mt Hood Marathon and Half. Our permit will not allow any in-ear headphones on the race course. With Aftershokz headphones, your ears are never covered, leaving them open to safely take in all that pushes you, from your motivational playlist to the crowds cheering at the finish line. Get $50 off Trekz Titaniom + Trekz Air Bundles headphones at
www.aftershokz.com
with code
REVEL
and start training with them. Visit AfterShokz at the expo to learn more.
REVEL's exclusive energy gel partner for 2019 is
Honey Stinger
. Look for their Gold, Strawberry Kiwi, and Fruit Smoothie gel at aid stations on all our REVEL courses.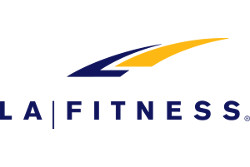 LA Fitness
is a fitness industry leader. Visit one of their 700+ locations nationwide with this complimentary guest pass. We all know that cross-training is an effective injury prevention method, be it cycling, swimming, or strength training. Let LA Fitness help you tow that starting line fit and healthy!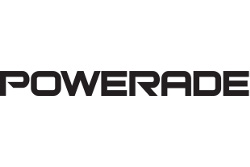 Powerade
Revel Mt Hood Marathon & Half Hydration is provided by POWERADE. The fuel to power through.
Silver Sponsors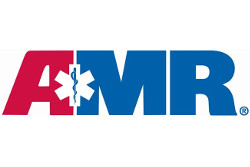 American Medical Response is the official medical provider of the REVEL Mt Hood Marathon & Half. The team at AMR has a single mission: making a difference by caring for people in need. We are caregivers, first and foremost. Our promise to you is that we will treat our patients, customers and teams with respect. AMR provides Critical Care transports, interfacility transports and 911 transports with more than 200 highly trained RNs, Paramedic and EMTs
Bronze Sponsors